THE USE OF ROOM RESERVATION MEDIA AT EVERBRIGHT HOTEL SURABAYA
Keywords:
Front Office Department, Reservation Media
Abstract
Front Office Department is one of the absolute parts of a hotel. The main function of the Front Office
Department is to "sell" in the sense of renting out rooms which are the main products of the hotel to guests.
Room sales from the Front Office Department can be done directly when guests arrive at the hotel (walk-in
guest) or through reservations before guests arrive at the hotel, because the hotel cannot rely solely on guests
who arrive without booking rooms first. The objective of this research was to find out and describe the room
reservation media used by the customer at the Everbright Hotel Surabaya. The method used in this research
was a qualitative descriptive method, aiming to describe a fact. The data collection techniques used in this
research were observation and documentation. The results showed that the reservation media that can be used
by the customer to make a room reservation at Everbright Hotel Surabaya were by telephone, fax, e-mail,
coming directly to the hotel (walk-in), and internet. There was a significant difference between the use of the
internet as a room reservation medium compared to the use of telephone, fax, e-mail or walk-in reservations.
It can be concluded that more guests make room reservations using internet media at Everbright Hotel
Surabaya.
Downloads
Download data is not yet available.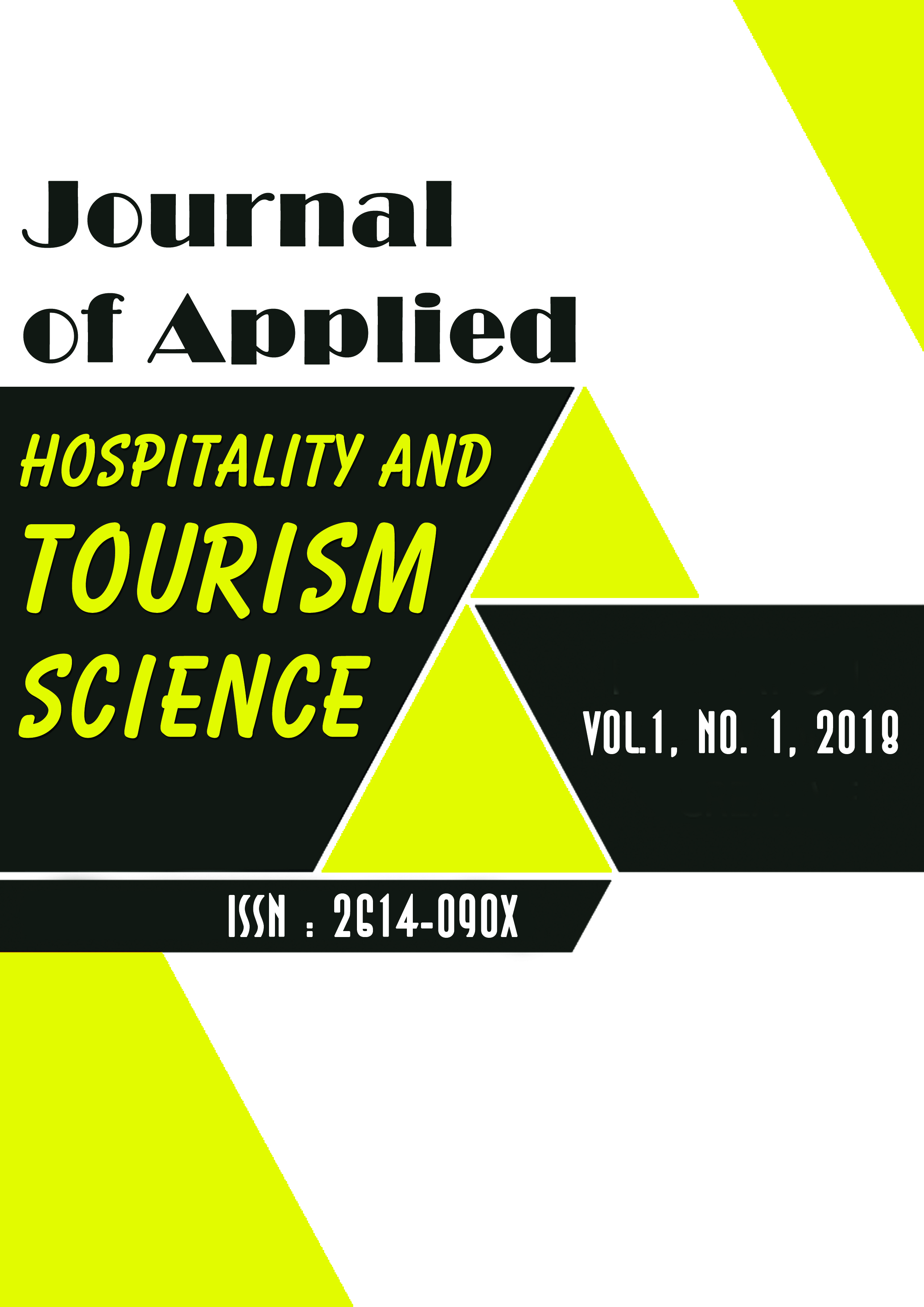 Downloads