ADDITIONAL HERBAL ELEMENTS IN A FUNCTIONAL DRINKS TO RISE LEVEL OF INTEREST TO THE BEVERAGES
Keywords:
herbal elements, functional drinks, favorite level.
Abstract
Functional drinks are nutrients or non-nutrients beverages that have contribution to the health. Functional drinks
can be made from herbal plants, the authors take samples processed functional drinks consist of ginger, lime and
mint leaves as an additional herbal element. Addition of herbal mint leaves element which are known to benefit
mint leaves (Mentha Cordifolia) has a fragrant flavor and refreshing cold taste. Fragrant flavor and cool mint
leaves caused by the oil content asiri form of menthol oil. Mint leaves are believed to keep stamina, relieve
headaches, prevent fever, give antioxidant. The goal of this research is to find out the respondent's tendency to
color, taste, flavor and average of panelist acceptance of the best functional drink consisting of ginger and lime
with addition of herbal elements of mint leaf into it. This research was classified as experimental research with 3
treatments of 10 mint leaves (X1), 20 sheets (X2), 30 sheets (X3) of mint leaves. Data collection using
observation method through hedonic test. the sample was assessed by 30 respondents. Data from hedonic test
results were analyzed by Friedman test. If there is a difference in power received will be continued with the
Wilcoxon Signed Rank Test. The results showed: 1. that the functional drink of lime ginger with the addition of
herb elements of mint leaves of 10, 20 and 30 sheets had an effect on taste and favorite level, but did not give
real effect to the color and aroma. 2. Functional drink of lime ginger with the addition of 10 mint, 20 and 30
sheets of best herbal ingredients based on the average number of panelist receive power is X1 with 10 mint
leaves added.
Downloads
Download data is not yet available.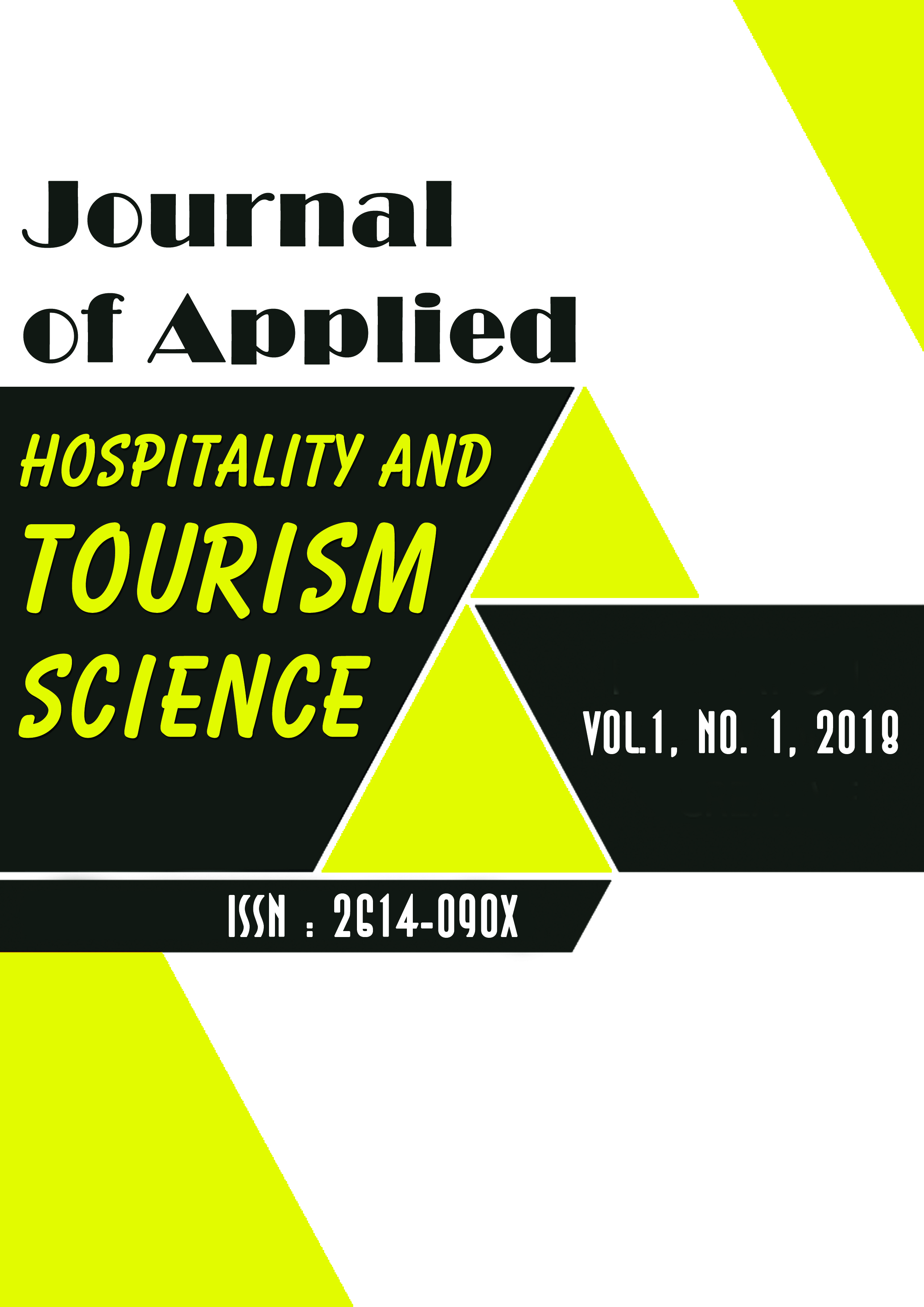 Downloads