SIMULATION MODULE BUSINESS DEVELOPMENT SKILLS to IMPROVE BUSINESS MANAGERIAL STUDENTS PRODI ADMINISTRATION in NSC POLITEKNIK SURABAYA
Dyah Widowati

Politeknik nsc surabaya
Abstract
Industry's need for graduates, have changed the terms of types and quality of human resources required. In this
regard, a graduate of business not only need to have a theoretical understanding, but also need to have creative
thinking, communication and decision-making skills based on multidisciplinary knowledge.
Business Simulation is a subject which is integrated with courses-courses 1st semester to semester 5. The
objective of this course was organized to equip students with specific skills. This study aims to develop a
business simulation lab module and to know the students' perceptions of lab module that was developed in
Business Administration Study Program Politeknik NSC Surabaya as many as 23 students participate in
business simulations and answered a questionnaire at the end of the lecture is accompanied by a response in
the form of advice in the interests of further development. This type of research in the form of research and
development of data analysis techniques were used to analyze quantitative data in the form of a questionnaire
assessment score by calculating the average response.
Development results based on eligibility criteria that additional cases have a percentage value of 83% said to
be valid or fit for use in learning activities. Development with good business simulation module meets the
expectations of students to develop managerial skills (such as the ability of others, potential, and leadership)
with a mean of 4.15. The majority of student perceptions of positive feedback on the simulation module
available today with a mean of 4.26.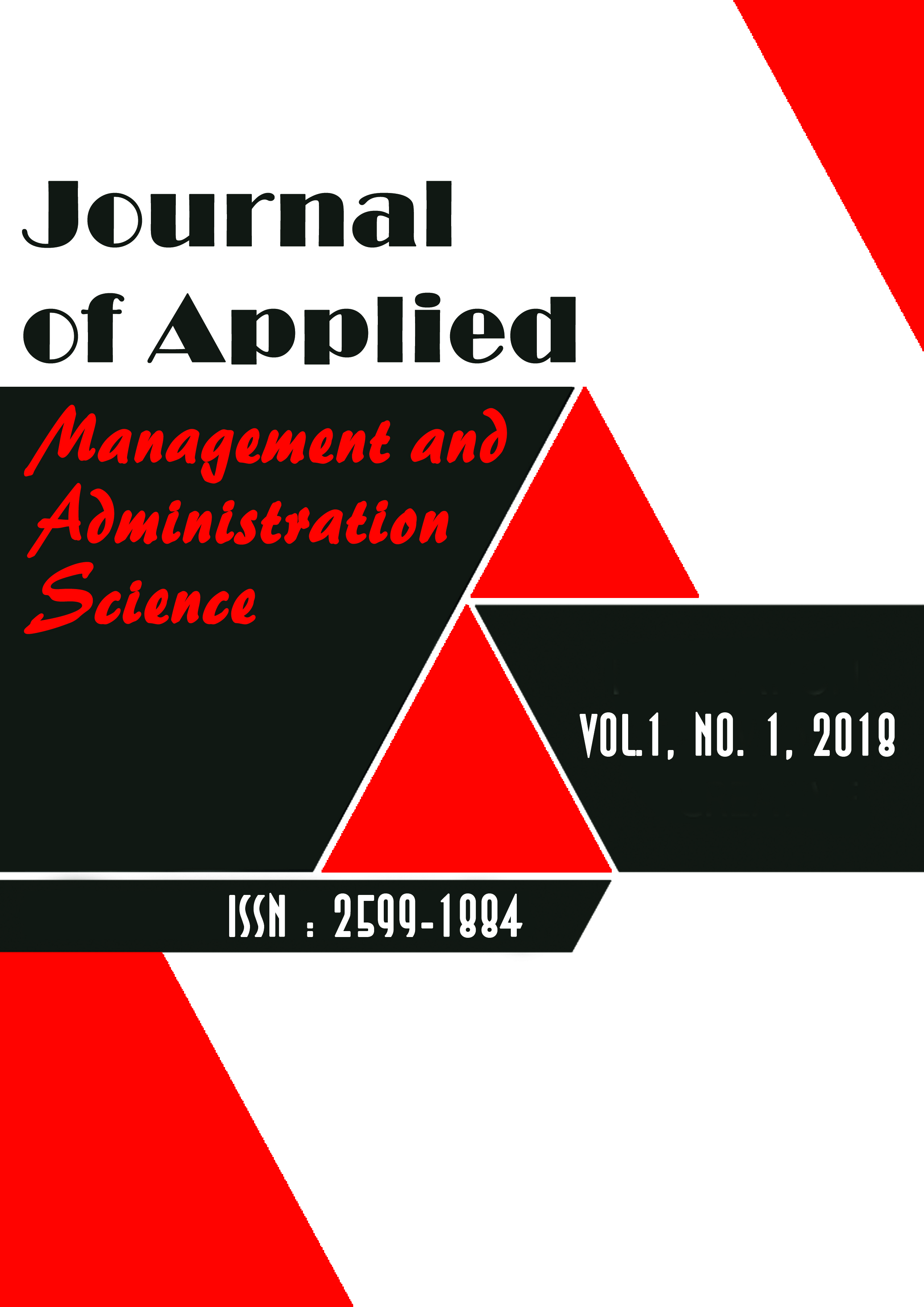 How to Cite
WIDOWATI, Dyah. SIMULATION MODULE BUSINESS DEVELOPMENT SKILLS to IMPROVE BUSINESS MANAGERIAL STUDENTS PRODI ADMINISTRATION in NSC POLITEKNIK SURABAYA.
Jurnal of Applied Management and Administration Science
, [S.l.], v. 1, n. 1 July, p. 14-19, nov. 2018. ISSN 2599-1884. Available at: <
https://nscpolteksby.ac.id/ejournal/index.php/jamas/article/view/79
>. Date accessed: 17 oct. 2019.